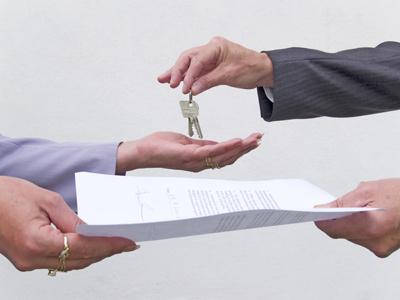 Price it to sell
Setting a selling price for your home is a tough decision, but a very important one. Of course you want to make as much money as possible. But you don't want to ask too much and have your listing sit for ages without selling. Here are some tips for pricing your home so it sells fast, at a price you'll be happy with.
Too high.
If your asking price it too high, buyers won't be interested, and your listing will just sit there and get stale. A listing that sits on the market for a long time makes people think there's something wrong with the property. Selling a stale listing, even at a reduced price, becomes much more challenging, since buyers have already seen it and passed over it.
However, dropping the price is never a good idea. It makes you look desperate to sell. Better to come up with a reasonable price right from the start.
Too low.
Pricing it too low can pose problems as well. In a hot market, a low price can actually spark multiple offers, which is great for you, because a bidding war will only drive up the price. But if there's not enough interest, a lower price means you won't make as much as you could have. It can also make potential buyers wonder what's wrong with it. Plus, it could also mean you end up missing a key demographic. For example, if the homes in your area are selling for $400,000-500,000, and you list your place at $350,000, people looking in the original range won't even see your listing.
Just right.
Setting a fair price means you'll get more interest, potentially attract multiple buyers, and sell your property faster. So how do you set the right price? There's really no set formula; the key to selling is listing your house for what it's worth. To figure that out, you need to take a look at the market and see what comparable homes are selling for.
Put emotion in check.
Yes, this is the house you've raised your children in, restored lovingly, or landscaped beautifully. But buyers don't care about your emotional attachment or the money you've invested in renos. What it's worth to you isn't the same as market value.
Look at recent sales.
Selling prices are a good indication of what buyers are willing to pay for a home in your area. Just make sure you're comparing apples to apples. A brand new home is going to command a different price than a 20-year old house or an historic property in the same neighbourhood. Same goes for a condo overlooking the lake versus one in the same building that faces a highway.
Check current listings.
Browse MLS® to see what's available in your neighbourhood and what prices are being asked. (Remember, though, that asking price doesn't always translate into selling price, so take these numbers with a grain of salt.)
Find out about expired listings. These are properties that didn't sell, and they're a good way to get a sense of what buyers won't pay for a home like yours.
Check out some local open houses.
Take a close look at other homes that are for sale in your area. How do they compare with your place in terms of location, condition, features and size? Take their asking price and use it as a baseline for your own property.
Have your home appraised.
A registered valuer will do a detailed inspection of your home and local market and give you a professional assessment of how much it's is worth. Be wary of using the assessed value provided by your city or town. It may not be up to date, and it doesn't factor in value items such as appliances or hardwood floors.
Consider what the market is like.
Your home's value is based on supply and demand. Do some research on the market in your neighbourhood or city. Are homes in your area selling fast or sitting on the market for weeks or months? What are interest rates like? The economy? What about the local job market? All of those things factor in to what a buyer will want to spend to buy your property.
Most REALTORS® will do a Comparative Market Analysis (CMA) to show you what similar properties have sold for in your area. For a CMA of homes in your neighbourhood, or to ask about recently sold or listed properties, contact your REALTOR®.
What to ask a potential Real Estate Professional.
Which Realtor Should I Choose?  
Selling your home is a big decision and choosing the right Real Estate Professional to guide you through the journey is critically important. You'll want to work with a professional that you trust and feel comfortable with.  
If you were choosing a Lawyer or Doctor you would want to work with the best and you would likely do some research or ask family and friends for recommendations, well the same should be true of a Real Estate Professional. So start there, ask your network if they have a recommendation of someone they have worked with.  Did a neighbor recently sell?  Ask them who they used and what their experience was like.  
Once you have a short list of professionals you would like to interview, you need to know the right questions to ask.  Here are a few to get you started….  
1) What is your marketing plan?
Selling a home is much more than planting a sign on the lawn and hoping for the best.  You'll want to know specifically what their plan is, will they be promoting your home through printed marketing material or through different online tools. Once they have broken down their plan be sure to ask how this has worked for them in the past, do they have examples of their marketing and evidence of the return on investment.  
2) How many houses have you listed in the last year?  How many have you sold?
These questions will help you understand the Realtor's experience, although they may show their ability to list properties, the number of listings that have sold will indicate their ability to negotiate and close deals.  
3) How long do your listing stay on the market? What is the average for my area?
Getting your home sold quick is great.... but if the Realtors average is significantly shorter than your areas average perhaps, they are pricing homes to low. On the flip side if their average is significantly longer than the area average, you'll want to know why?  Dive deeper into this question by asking the difference between their asking and selling prices, this will demonstrate the Realtors ability to properly establish fair market value of a property.  
4) How will you keep me informed?
This is so important!  From the moment your property hits the market you will be holding your breath, be sure the broker is flexible and willing to communicate with you as often as you need updates and via your preferred method of communication.  If you prefer to have phone conversations and the Realtor only communicates via text, you may not be compatible, and communication may be difficult.  Ask this, express your needs and be sure they are on board.  
5) What is involved in listing my home?
There is a lot involved in listing a property for sale including signing a contract.  A Real Estate Professional should be able to explain all of this to you clearly, simply and in terms you understand.   
6) Do you have references you can provide?
A professional should be happy and ready to provide you with references and be sure to check them.  Don't stop there, go online, google them, check their reviews online.  
7) Is this someone I can work with?
Be sure to ask yourself this question, you'll want to feel comfortable with their personality and their business style.  You want to work with someone you trust and someone you are comfortable with.  You won't be happy working with someone you don't like or clash with.